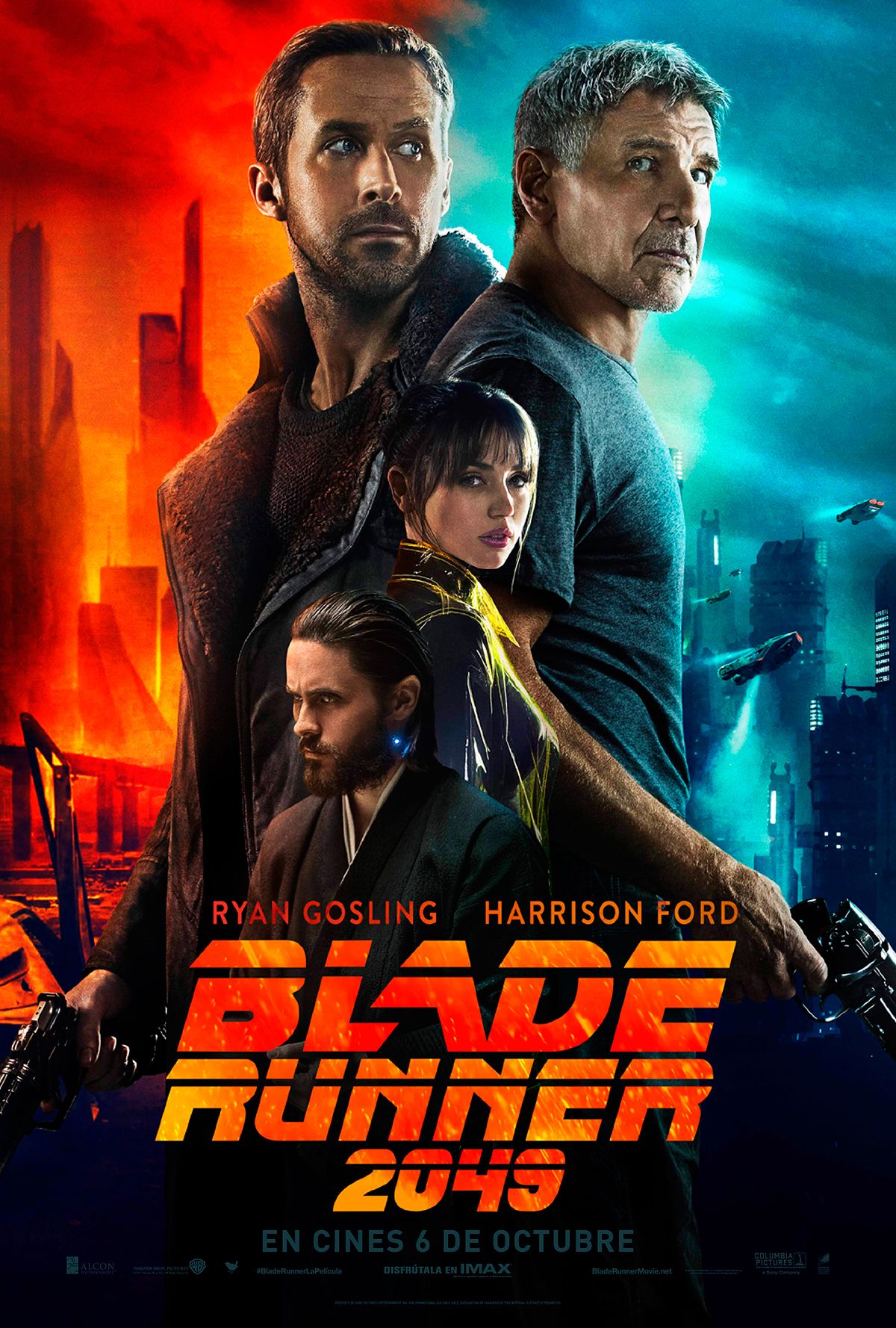 Movie not recommended for children under 12 years of age.
Thirty years have passed since the events of bladerunner (1982). Agent K (Ryan Gosling), a Replicant-hunter blade runner for the Los Angeles Police Department, uncovers a long-buried secret that has the potential to throw society into chaos. His investigation will lead him on a quest for the legendary Rick Deckard (Harrison Ford), an unaccounted-for former blade runner who has been missing for 30 years.
Denis Villeneuve (Sicario, The Arrival) is directing this new story inspired by Philip K. Dick's sci-fi classic, executive produced by Ridley Scott, and co-written by screenwriters Michael Green (Alien: Covenant, Logan) and Hampton Fancher (The Minus Man, Behind the Law), author of the original film script. The cast of actors is composed of Ryan Gosling (The city of stars. La La Land, The Big Bet), Ana de Armas (Knock Knock, for a handful of kisses), Jared Leto (Suicide Squad, Dallas Buyers Club), Robin Wright (House of Cards, Two Perfect Mothers), Dave Bautista (Spectre, Guardians of the Galaxy), MacKenzie Davis (Black Mirror, Halt and Catch Fire) and Harrison Ford (Star Wars: Episode VII – The Force Awakens, The Expendables 3) who reprises his role as Rick Deckard.