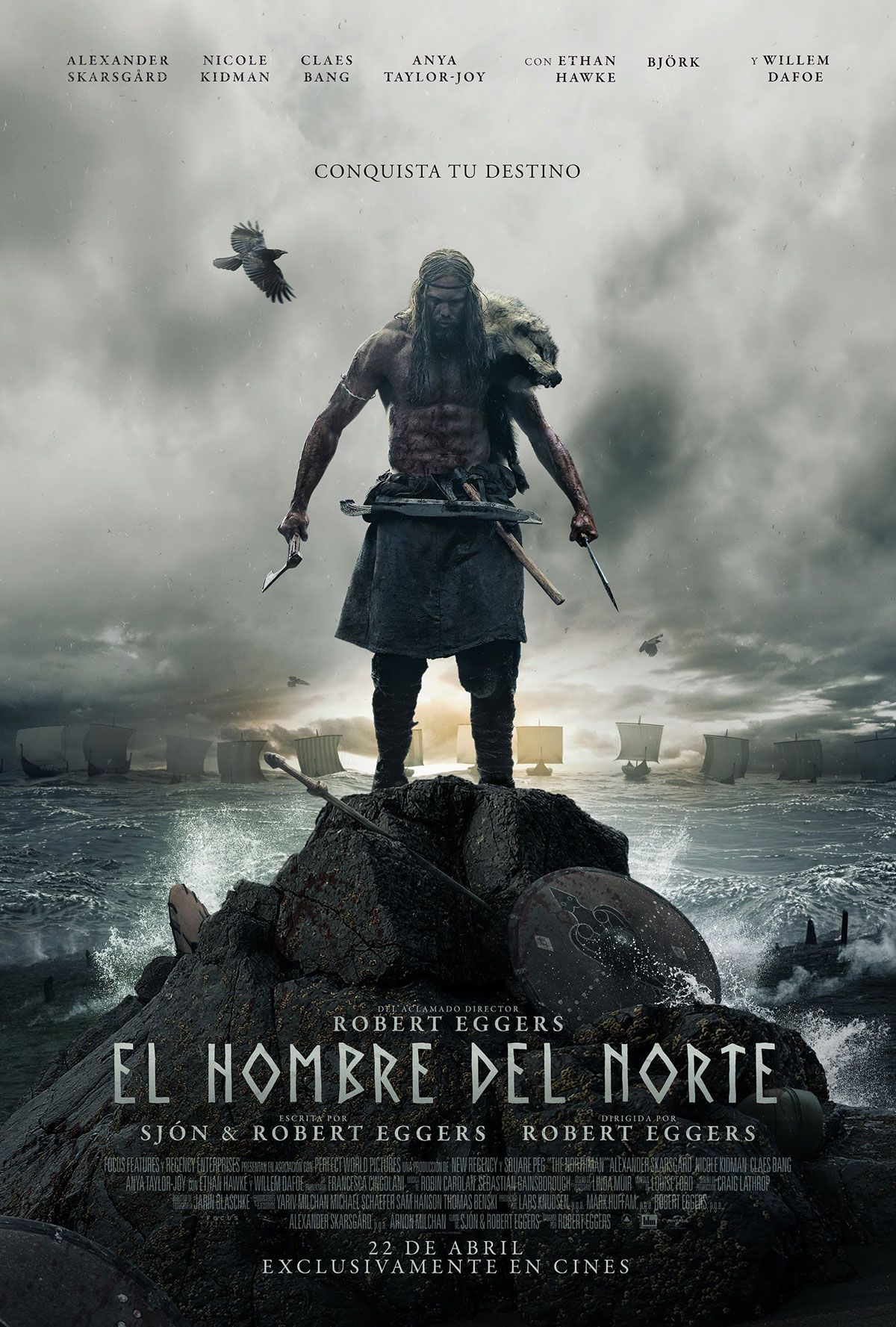 Film not recommended for children under 16 years of age.
Iceland, early 10th century. Little Norse prince Amleth watches as his father King Horvendill (Ethan Hawke) is murdered at the hands of the bloodthirsty Fjölnir (Claes Bang). Already entered adulthood (and with the traits of Alexander Skarsgård) he undertakes a mission of revenge in which he will stop at nothing and no one, leaving a terrifying trail of blood in his wake. The plot is based on a story that appears in Gesta Danorum (History of the Danes), a collection of oral traditions written around 1200 by Saxo Grammaticus.
A Nordic story that inspired Shakespeare's Hamlet, set in the world of the Vikings and directed by the filmmaker Robert Eggers, responsible for The lighthouse (2019) and The Witch: A New England Legend (2015).