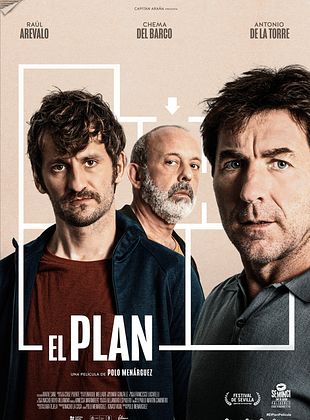 Watch the trailer


Billboard and Tickets

I want to see!
Write my review
Synopsis
Film not recommended for children under 16 years of age.
The story of three losers. Paco (Antonio de la Torre), Ramón (Chema del Barco) and Andrade (Raúl Arévalo), three friends who have been unemployed since the security company they worked for closed forever. On any given day, at 9 in the morning, these three men meet up to execute a plan. However, a series of setbacks will prevent them from leaving home, until little by little they begin to be involved in a series of uncomfortable discussions that will tear down their walls and tear off their masks, forever changing their long friendship. This dramatic comedy is based on the play written by Ignasi Vidal.
Trailer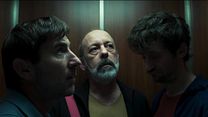 Actors and actresses
Cast and crew

User criticism
Without work, without means of subsistence, without future, without hope. Antonio de la Torre leads a small group of uprooted beings in which all the previous concepts fertilize the ground for foreseeable troubles and tribulations among themselves. Some emotional confrontations that not only did not hast but also involve the viewer, who follows them with peculiar attention. Action and idea that could be represented in the theater due …

Read more
Great debut for Polo Menárguez. Get hooked on the conversations and the supposed plan of a seemingly trivial trio of characters. Raúl Arévalo, Chema del Barco and Antonio de la Torre interpret both the indifference and emotional instability of their characters very well. The director takes you with humor and intrigue to an ending that leaves you cold, as dramatic as it is unexpected.
2 User criticism

Filming secrets
Based on a play
The film is an adaptation of the successful play El plan by Ignasi Vidal.
Debut director
Polo Menárguez makes his debut in the direction of feature films with this film, after making several shorts and the documentary Winter in Europe (2017).
The challenge of filming in a house
The film, whose story mostly takes place in a flat, was shot in a real home, not in a studio. Regarding the complications of filming in a real house and not on a set, Polo Menárguez has affirmed that it has been easy for him due to his experience recording in real interiors for his previous short films.
Filming secrets

Technical specifications
Nationality

Spain

Distributor
Filmax
Year of production
2019
Kind of movie
Feature film
Anecdotes
10 anecdotes
Budget
–
Languages
Spanish
Production format

–

Colour
Colour
Audio format
–
Projection format
–

Visa number
–
If you like this movie, we recommend:
See more similar movies