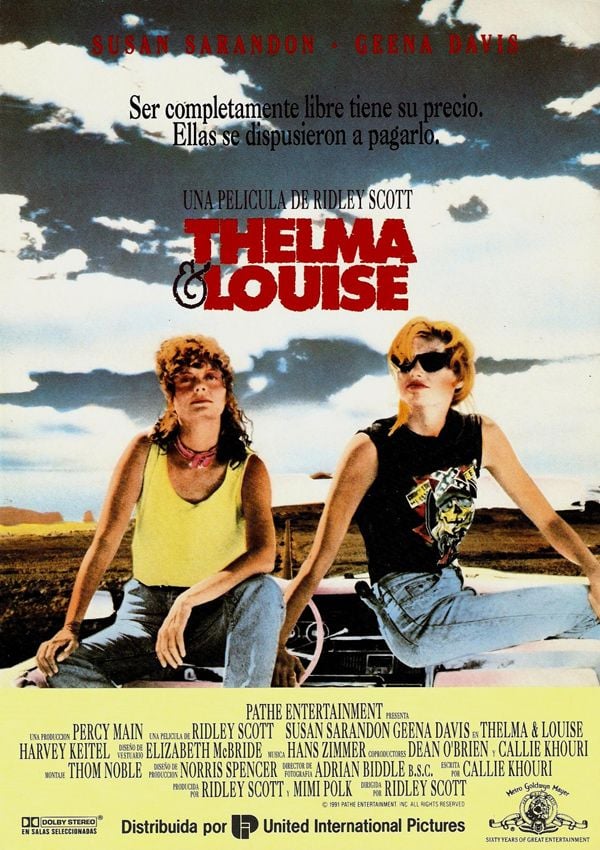 Film not recommended for children under 12 years old.
Thelma (Geena Davis, 'Stuart Little') and Louise (Susan Sarandon, 'Death Penalty') are two different women. While Thelma is a woman trapped in a gray life and an unhappy marriage with Darryl (Christopher McDonald), Louise works outside the home as a waitress, with the only aspiration that her boyfriend propose to her.
Between the two of them they will try to live a quiet getaway for a weekend, without worries, going to a house in the mountains. During the road trip they have a spectacular encounter in which a man who tries to rape Thelma ends up dead, so both friends have to change their plans and go to Mexico.
The homicide is discovered and the police end up linking them to what happened. Meanwhile, both women meet TJ (Brad Pitt, 'Troya'), a hitchhiker who ends up stealing all their money, so they have to rob a bank to survive. After being chased by the police, and cornered near the Grand Canyon, they make a tough decision.