The new version of 'Stories to not sleep', the most anticipated release of the next seven days.
The first week of November arrives loaded with new releases on the different streaming platforms, which welcome the penultimate month of the year with some of the most anticipated releases of 2021.
For some of them, like The Wheel of Time, Cowboy Bebop or Dexter: New Blood, we will still have to wait, but the next seven days bring us some titles that we must be aware of, such as the new Stories to not sleep that premieres Amazon Prime Video, or Premise, on Disney +, among many others. Also a long list of feature films that mark this first week on Movistar + and Filmin.
Take note below of all series and movies that premiere on Amazon Prime Video, Disney +, Movistar + and Filmin from November 1 to 7, 2021.
AMAZON PRIME VIDEO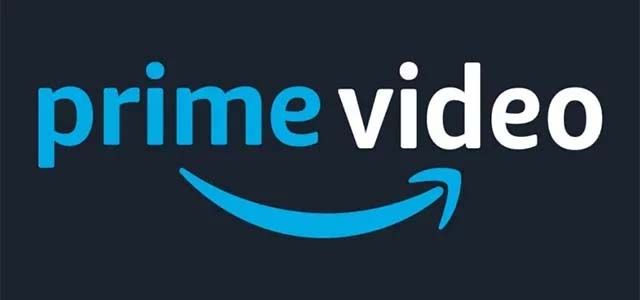 -SERIES-
Stories to not sleep
Adaptation and homage to the unforgettable series of self-concluding stories developed by Chicho Ibáñez Serrador between the 60s, 70s and 80s, the new Amazon series has had some outstanding directors of the stature of Paco Plaza and Rodrigo Sorogoyen, among others, to remake some of the most mythical stories of the original. Each of the filmmakers has been able to choose the story they most wanted to modernize and they have had the participation of some of the most popular faces of the national interpretive scene.
Premiere: November 5th
The Good Doctor – Season 4

Its fifth installment is currently being broadcast, but if you follow it to the rhythm of Amazon Prime Video, it will be a hoot to know that the fourth season will be available this week. A delivery marked by the Covid, but also by the love story of Shaun and Lea, who will face a different stage in their relationship. Also, it's the season that Anthonia Thomas fires, who stops playing Claire.
Premiere: November 3
-FILMS-
Stay at home
It was a matter of time before a horror movie set in the middle of the Covi-19 pandemic was produced and that is precisely what it is Stay at home. In it, a group of young people wanting to break with social distance meet in a house, but the truth is that they do not imagine that in reality they would be safest outside of it.
Premiere: November 1st
MOVISTAR +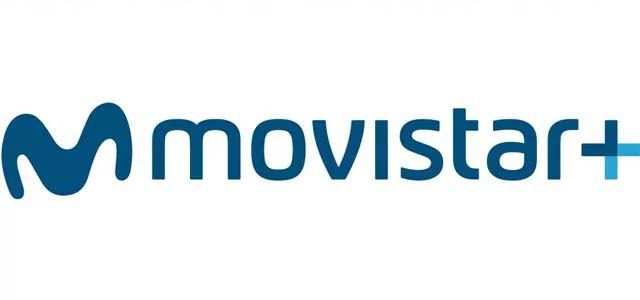 -SERIES-
Grace

With only two episodes long but a second season already confirmed, Grace is a police thriller that has at its center a veteran detective named Roy Grace. Still haunted by the mysterious unsolved disappearance of his wife, the cop has been relegated to overseeing unclosed cases. Until a friend asks you for advice with a complicated case that will change your life.
Premiere: November 5th
-FILMS-
The poet and the spy

Italian drama set in 1936 that tells the story of Giovanni Comini, a young man who has just become the youngest Federal in all of Italy. His first mission in Rome will be to keep an eye on Gabriele D'Annunzio, a well-known poet, to make sure that he doesn't pose a problem for Musolini's plans and for his alliance with Nazi Germany.
Premiere: November 2
Another round
It was one of the protagonists of the last edition of the Oscars and especially applauded was the interpretation of its protagonist, the Danish Mads Mikkelsen. In it, a group of teachers launch the unexpected experiment of maintaining a constant level of alcohol in the blood throughout the day.
Premiere: November 5th
The young detective
Adam Brody is the protagonist of this crime comedy in which we meet a "detective" who has been practicing the profession in an amateur way since he was a child. Now he is about to turn 30 and continues to do so, while dealing with his vital problems. But a girl decides to entrust him with the investigation of her boyfriend's murder.
Premiere: November 7
Beyond the two infinite minutes
Premiere: November 2
Premiere: November 3
Premiere: November 6th
DISNEY +
-SERIES-
The Head

Spanish action and suspense series that revolves around the investigation that a series of professionals have to carry out to explain the mysterious death of a group of scientists who were working in a facility at the South Pole. There is a survivor who is emerging as a key in the investigation, but does not remember anything of what happened.
Premiere: November 3
Owl House

This popular animated series for children An animated series for children combines comedy with terror through the story of Luz, a teenager who, without knowing how, ends up in the Kingdom of the Demons. A strange place where he ends up creating a family. It is the typical series for children that adults fall in love with, so whether or not there are little ones at home, you may want to give it a try.
Premiere: November 3
Premise

Series with an anthological format and in a comedy key that addresses the most important problems of our era from a point of view as humorous as it is dramatic.
Premiere: November 3
Premiere: November 3
Premiere: November 3
-FILMS-
3 meters above the sky
Unforgettable tape that aroused passions. Directed by Fernando González Molina and starring Mario Casas and María Valverde, the film is based on the novel by Federico Moccia and tells the love story of Babi and Hache, two young people from very different worlds who fall madly in love.
Premiere: November 5th
The unknown
Mexican suspense drama starring Juan Acosta as Diego, a Mexican high school senior who is often bullied by his peers. One day, fed up with everything, she gives free rein to her darkest thoughts.
Premiere: November 5th
Premiere: November 5th
Premiere: November 5th
FILMIN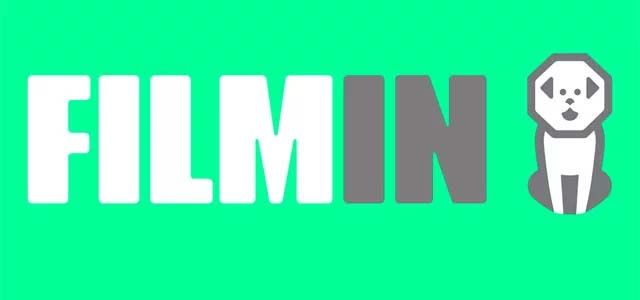 -SERIES-
The Village

This American series on the NBC network stars a very disparate group of characters who have a building in Brooklyn as a common point. Each neighbor has their different stories, but they all cooperate and function as if they were a family.
Premiere: November 5th
Premiere: November 5th
Premiere: November 2
-FILMS-
Parasites

The acclaimed black thriller directed by South Korean Bong Joon Ho (Okja, Snowpiercer: Snowbreaker) who starred in a recent Oscar awards gala. If you haven't seen it yet, it might be your best chance to discover the story of a poor family living in a low-income apartment in Seoul until one of the children manages to give private English lessons at the home of a wealthy family.
Premiere: November 1st
The spy's wife
The director of a prestigious commercial company in Kobe (Japan) of the 40s has to travel to Manchuria in the middle of World War II for work reasons. There he is a witness to a terrible event that will endanger national identity and security.
Premiere: November 5th
-Other films added to Filmin's catalog this week-
The King's Speech (1/11)
Girl with a pearl (1/11)
Gangs of New York (1/11)
Suffragettes (1/11)
Halloween II (1/11)
Halloween III: The Witch's Day (1/11)
The Blair Witch Project (1/11)
An American Werewolf in London (1/11)
Very Bad Things' (1/11)
The Choir Boys (1/11)
Albert Nobbs (1/11)
Declare Me Guilty (1/11)
Coriolanus (1/11)
August (1/11)
Locke & Stock (1/11)
Dog loves (1/11)
The House of Spirits (1/11)
A French seducer (1/11)
Ben's Return (1/11)
The Man Who Invented Christmas (1/11)
Strawberry and chocolate (1/11)
Femme Fatale (1/11)
Wild Goose Lake (3/11)
Violation (5/11)
The nights are of the monsters (5/11)
The Widow (5/11)
Johan (5/11)