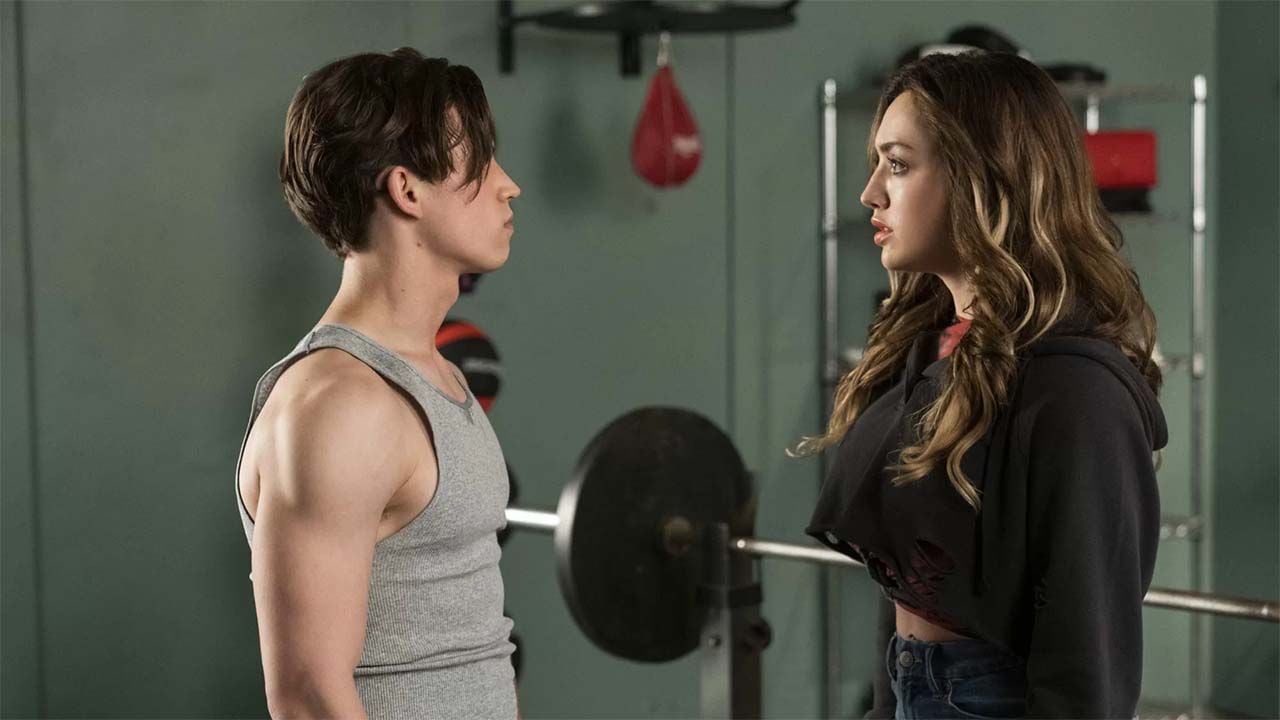 The young apprentices played by Peyton List and Tanner Buchanan could be key to the outright decline of John Kreese's school. What will happen in season 5?
If you have already seen the season 4 of Cobra Kai you already know that the fifth installment of the Karate Kid sequel series has a lot to solve. The various victories of the All Valley Karate Tournament will have important consequences for the protagonists and, Although the Cobra Kai dojo seems to have emerged victorious in general while its rivals must close according to the bet, the truth is that it is the one founded by John Kreese that could truly be in serious danger of extinction.
For starters, Kreese (Martin Kove) has been arrested for the attack on Sting Ray after being sold by his own partner, Terry Silver (Thomas Ian Griffith), who has now become the sole leader of the dojo. Also, Tory (Peyton List) has learned that Terry paid the referee to arbitrate on his behalf and that completely infuriates her. She is the champion, yes, but her victory was rigged. For his part, Robby (Tanner Buchanan) has starred in an approach to his father, who at the same time is the only one who could get Kreese out of jail.
With Robby and Tory, its most important and veteran members, considering many things, and with Kreese behind bars, the future does not look too good for the dojo that the series baptizes.
WHY CAN ROBBIE AND TORY KILL 'COBRA KAI'?
Despite having switched sides, Robby has been trying to find common ground between the philosophy of his first dojo, Miyagi-Do, and his current one, Cobra Kai, throughout the fourth season. And at the same time, he has realized that his work as a mentor to Kenny (Dallas Young) has ended up turning the young man into a complete bully. Disappointment and guilt has led him to approach his father, who will undoubtedly encourage him to leave Cobra Kai.
When it comes to Tory, the women's champion of the major All Valley tournament, knowing that Terry bought the referee puts her at a real crossroads that could lead to her abandonment.
'Cobra Kai' – Season 5: premiere date, absences and returns, plots that must continue and everything we know about his future
"Season 4 has been a very meaningful season for Robby and Tory in different ways, but we have also seen them bond in a relationship," says series 'showrunner' Jon Hurwitz about the characters in statements to TVLine. "Robby is ready to open his arms to Johnny after all these years, which is something that I think a lot of fans have been wanting to see and that we have all been rooting for for a long time. […] We are exploring Robby and his loyalties further, and season 5 is another important season for him. "
"As for Tory, she's a champion," Hurwitz continues. "It is something that she wanted and it does not have the advantages that the other adolescents in our series. She has a sick mother and few resources, so being a champion is something significant, it is hers and only hers." Thus, discovering at the end of the season that the legitimacy of that championship is in doubt has given the team the tool to explore it even more interestingly: "How are you going to respond to that? I felt like I had something special and pure, and that I could go anywhere with something like that."
Season 5 of Cobra Kai It has already been shot and it seems certain that it could see the light of day on Netflix in 2022, although there is no official confirmation yet.