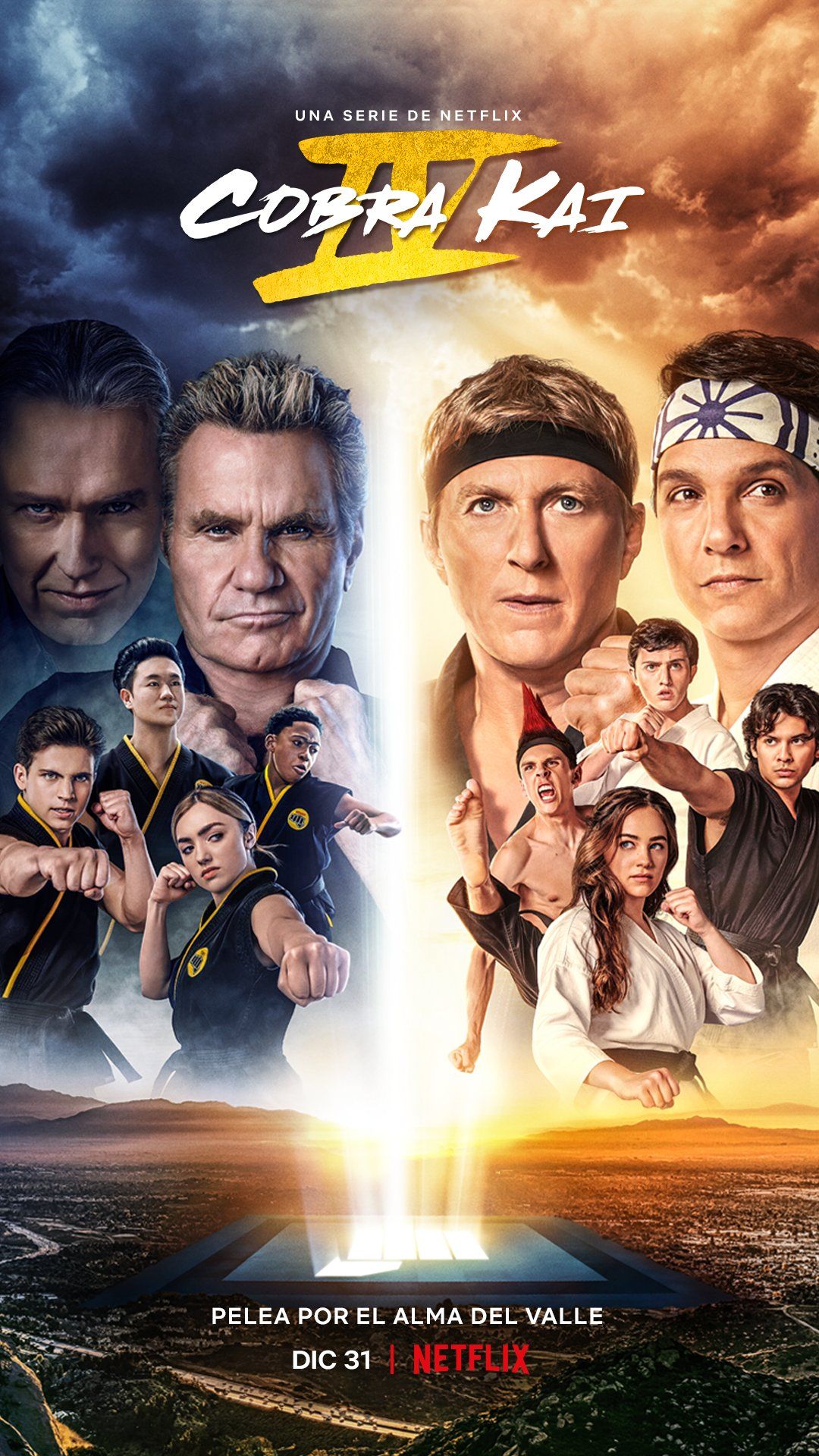 Cobra Kai
is the sequel to the famous
film
saga
Karate Kid.
The
series
follows the story 30 years after the 1984 championship, in which Johnny is not in the best moment of his life so he decides to reopen the famous Cobra Kai Dojo for a spin. It is there when he meets Daniel, now a successful man, but without the help of Miyagi, he cannot find balance in his life.
After losing his job, Johnny uses the karate he learned in his day to defend a teenage neighbor named Miguel Díaz, an asthmatic boy who lives with his single mother Carmen and his grandmother Rosa. The latter, surprised by Johnny's skills, asks me to teach him karate.
Although Johnny is a bit reluctant, he decides to teach him karate and thus reopen the Cobra Kai dojo, thus rekindling his rivalry with Daniel LaRusso, now the owner of a highly successful chain of car dealerships.