The unexpected team has to stand together against a common threat in the new installment of the 'Karate Kid' sequel series that hits Netflix later this year.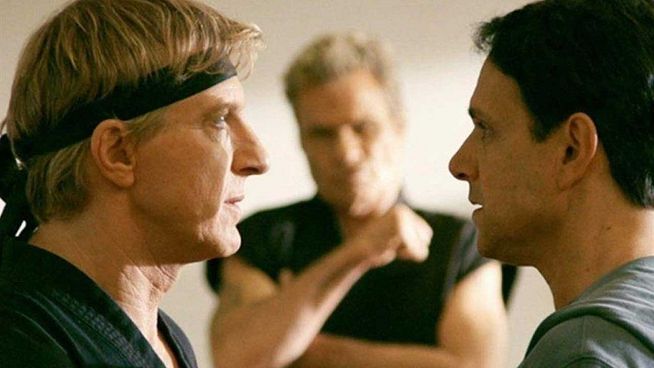 More Reasons to Look Forward to the Year-End Premiere of Season 4 of Cobra Kai. In addition to being described as a larger delivery and with "another flavor" compared to its predecessors, The new season of the hit series sequel to the Karate Kid franchise will delve even further into the new dynamic between Johnny Lawrence (William Zabka) and Daniel LaRusso (Ralph Macchio). As revealed by the creators of the series in an interview with Collider, we will witness a chemistry between the iconic characters like we have never seen before.
It's worth remembering that the season 3 finale of Cobra Kai It showed the reconciliation between Daniel and Johnny, who decided to bury their differences to unite against a common enemy: John Kreese (Martin Kove) and his increasingly dangerous Cobra Kai dojo. Now, In season four, it will be necessary for the new senseis tandem to stand together to prepare their students for the battle that looms on the horizon.
The new dynamic of Daniel and Johnny is surprising if we consider that, in addition to being enemies since the first film in the franchise, the tense relationship that existed between them had been maintained in the now Netflix series. However, now that they are both adults, they are able to see how the threat Kreese poses to their community is more important than continuing to remember hurts from the past. Additionally, Alis Mills' (Elisabeth Shue) brief visit in season three also helped get the hatchet buried.
In this context, It will be interesting to continue seeing how the fusion between his karate dojos, the Miyagi-Do and the Eagle Fang continues, and the dynamics between his students. In fact, co-creator Hayden Schlossberg even points out that they will be fun, since that comic tone between friendship and enmity between the two protagonists will be maintained.
In season four we're going to see a lot more chemistry between Johnny and Daniel than ever. Simply by the nature of how Season 3 ended, and with all that, all the fun you can imagine will come. We will see all their chemistry at stake
However, to the fun part that promises to accompany the dynamics between the new partners We must add the dangerous part of the Cobra Kai dojo and its leader and the arrival of another great villain: Terry Silver, who is again played by Thomas Ian Griffith.
The fourth season of Cobra Kai see the light on Netflix in late 2021.