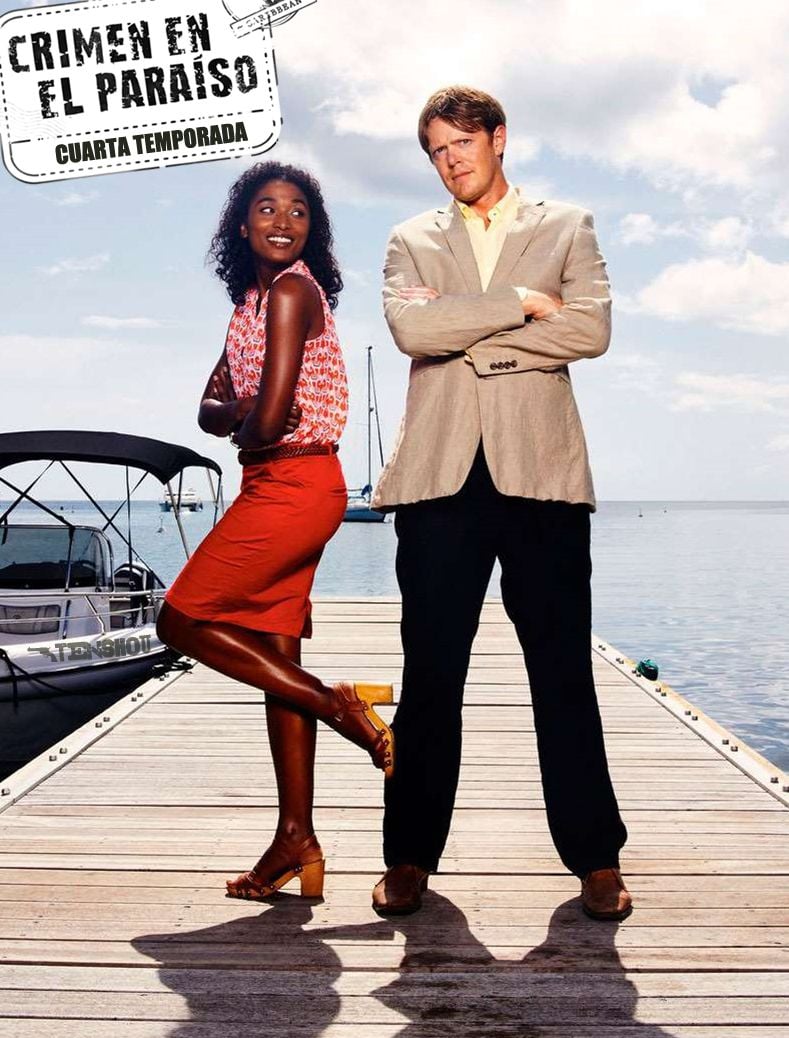 'Crime in Paradise' is a Franco-British co-production shot in Guadeloupe created by Robert Thorogood for the BBC. The series narrates the cases of an English policeman on the Caribbean island of Saint-Marie.
Richard Poole (Ben Miller, 'The Prince and I', 'Dark Seduction') is an English policeman with a low sense of humor and a great determination when it comes to solving cases. Methodical, intuitive and excessively careful when analyzing the evidence, his antisocial and distant nature are not a problem when it comes to being a good police officer. When he travels to the Caribbean island of Saint-Marie with the aim of solving the murder of a colleague, he does not imagine that his destiny is to become the new Chief Inspector of the town, despite his reluctance.
From the first moment, Richard will have to deal with his new partner, the determined and independent Camille (Sara Martins, 'Little Unimportant Lies', 'Paris, je t'aime'), a French-born police officer specialized in undercover missions. It will also have the help of young detective Fidel Best (Gary Carr, 'London: Criminal District') and Sergeant Lily Thomson (Lenora Crichlow, 'Hunt', 'Being Human'). With totally opposite characters, the ideas of one and the other will soon collide. But if they want to end crime on the island paradise, they must work together.