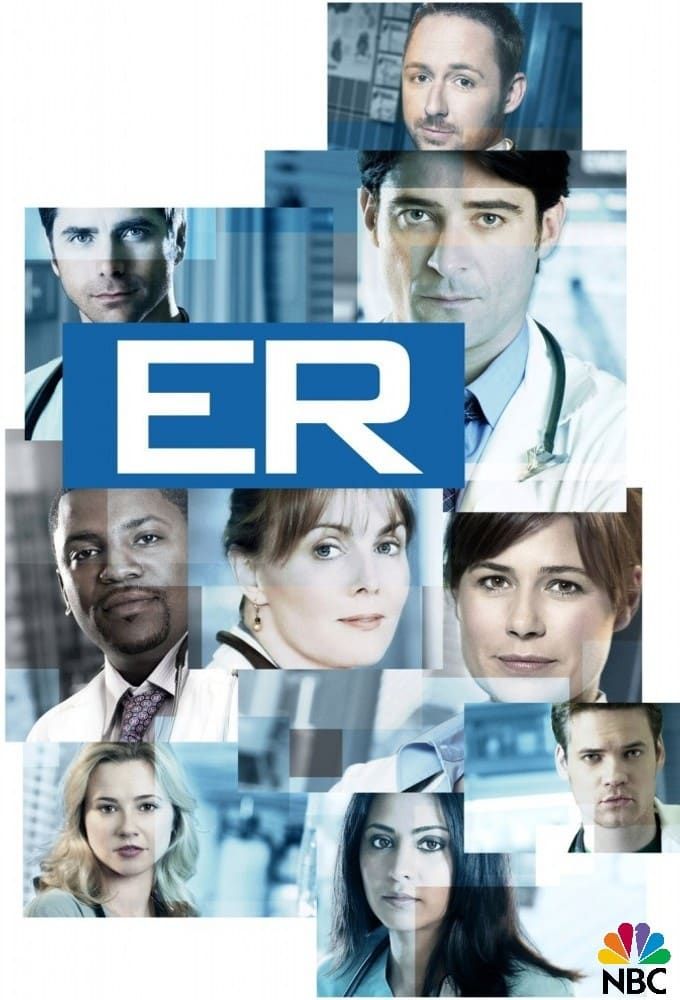 Michael Crichton ('Jurassic Park', 'Twister') is responsible for this medical drama that revolves around the busy life of several doctors and nurses in the emergency room at County General Hospital in Chicago. Broadcast on NBC for fifteen seasons -from 1994 to 2009- 'ER' is one of the pioneers in medical fiction and has the honor of having become one of the longest-running series on television.
Professionals at the hospital include Dr. Mark Greene (Anthony Edwards, 'Doctor in Alaska'), chief resident of the emergency department; Dr. Douglas Ross (George Clooney, 'Ocean's Eleven', 'The Descendants', 'The Ides of March'), a resident pediatrician with a mysterious past and whose personal life is in turmoil; Dr. Susan Lewis (Sherry Stringfield), in her second year as a resident; John Carter (Noah Wyle, 'Falling Skies'), a third-year medical student; Carol Hathaway (Julianna Margulies, 'The Good Wife'), head nurse; and Dr. Peter Benton (Eriq La Salle), a surgeon also in his second year as a resident.
Chronicle of life and death through the emergency room of this hospital, each episode recounts a new case in the ER, from the exciting to the mundane, from the joy to the deepest pain. A frenetic pace, a complex network of personal stories and a carousel of emotions shape the style of the series whose ultimate goal is to capture the stressful day-to-day life of these doctors.
'ER' is not only the first medical drama on the small screen to achieve great popularity, but it would also inspire many of the series of the genre that would emerge years after the original. 'Grey's Anatomy' is the one that owes the most to the creation of Michael Crichton, with an almost identical structure. On the other hand, 'Central Hospital' could be considered the Spanish version of what would become the quintessential medical series.