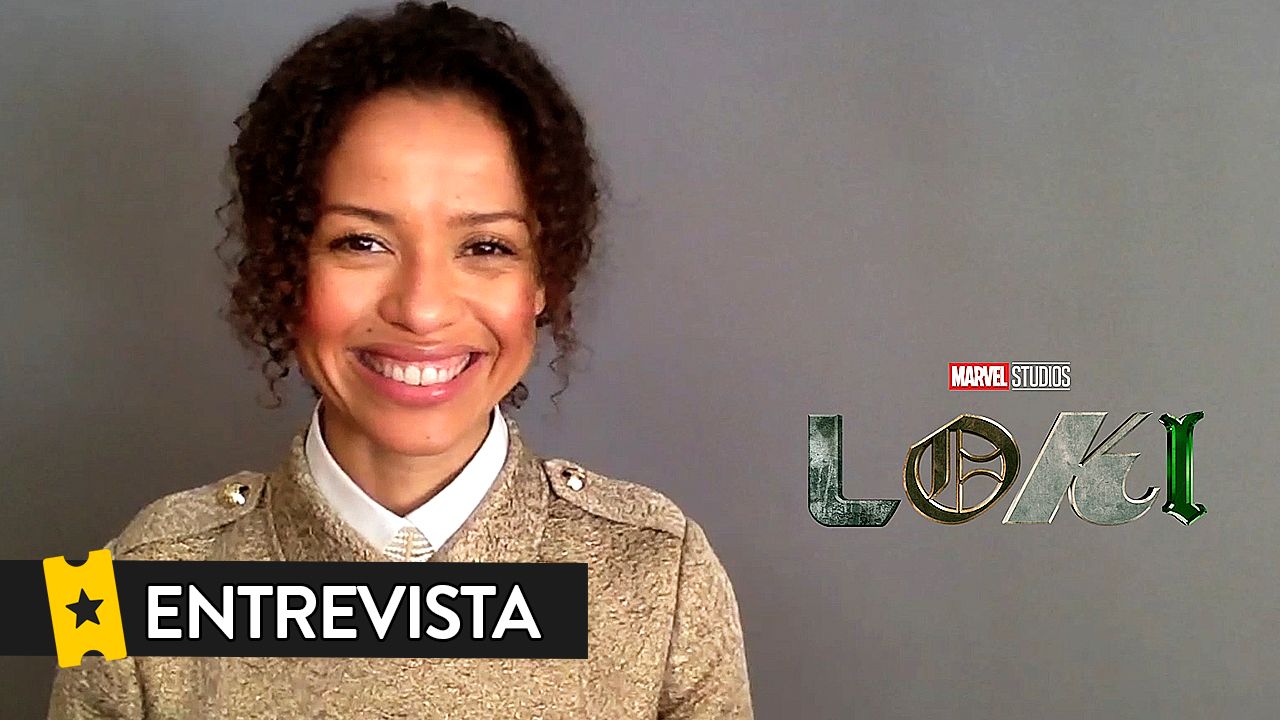 The actress plays Judge Ravonna Renslayer, the same one who can communicate directly with the Guardians of Time and the one who sentences the God of Deception to be rebooted.
The first episode of Loki is already available on Disney +, so you may have already met Judge Renslayer, character played by Gugu Mbatha-Raw and the one that seems to be going to give a lot to talk about in the following episodes, as the actress herself has advanced to SensaCine.
Although his appearance in the first episode may have been somewhat brief, it is in the second that he glimpses how strong and important Renslayer can be: "I'm glad you made that impression. I agree. She is a judge for the AVT (Agency for Temporal Variation) when we first meet her. Judge Renslayer "
And it's tough and made its way up. She started at age 15 as a hunter at AVT, as the character of Wunmi Mosaku. So she comes with a military background and now she is one of the most powerful women in the AVT who reports directly to the Time Keepers. So you have that level of responsibility. She is highly respected with high status and also has a lot of secrets to keep
Wunmi Mosaku is the same as he manages to catch Loki as soon as the series begins. So we know exactly what Renslayer's job was before he got to where he is. Furthermore, the spirit of Scarlet Witch and Vision come back with Loki, being able to generate many theories every week with a new episode:
That's the cool thing about Disney + broadcasting one episode a week, is that every week there is an element of mystery to the story and these surprises and unexpected twists.
A VERY EDUCATIONAL INITIATION
Gugu Mbatha-Raw thus joins the great family of the Marvel Cinematic Universe and, after so many years, we have asked him if the veteran actor, Tom Hiddleston, land did a kind of initiation to welcome you:
Not some crazy initiation ceremony or anything like that, but I know Tom did something that has become a legend: Loki's classes. Where he essentially gives a presentation on Loki's history and how he's connected to all the movies and everything. Actually, I couldn't go to that class because I was in the UK at the time. But I know everyone, the crew and other actors, loved it. So I think it was a very educational welcome from Tom
Tom Hiddleston, happy that 'Loki's' sexual identity is finally recognized: "He has always been gender fluid"
Loki's series finally open the doors to the multiverses and the variants of many characters, which we can surely see in the six episodes of this first season. But which MCU character would Mbatha-Raw like to interact with?
Oh god, there are so many. There is a multiverse and it goes on and on. It is very difficult to choose. I'm a huge Scarlett Johansson fan, so I think it would be a lot of fun to work with Black Widow or any of the Wakanda characters. I love Black Panther too. There are so many great characters on that side of the universe. It would be a lot of fun
Loki is set after the events of Avengers: Endgame when Thor's brother seizes the Tesseract so he can flee. But what he does is create a variant of the God of Deception, the same one that tries to eliminate the Agency of Temporal Variation, an organization that is dedicated to protecting the Sacred Timeline.
But before he is eliminated, Loki has a chance: Help Mobius (Owen Wilson) hunt down a much greater threat who is trying to break the Holy Timeline that protects the Guardians of Time.
Remember that every Wednesday a new episode of Loki, ending its broadcast on July 14 with the broadcast of the sixth and last episode.
For more information, visit the Disney Zone