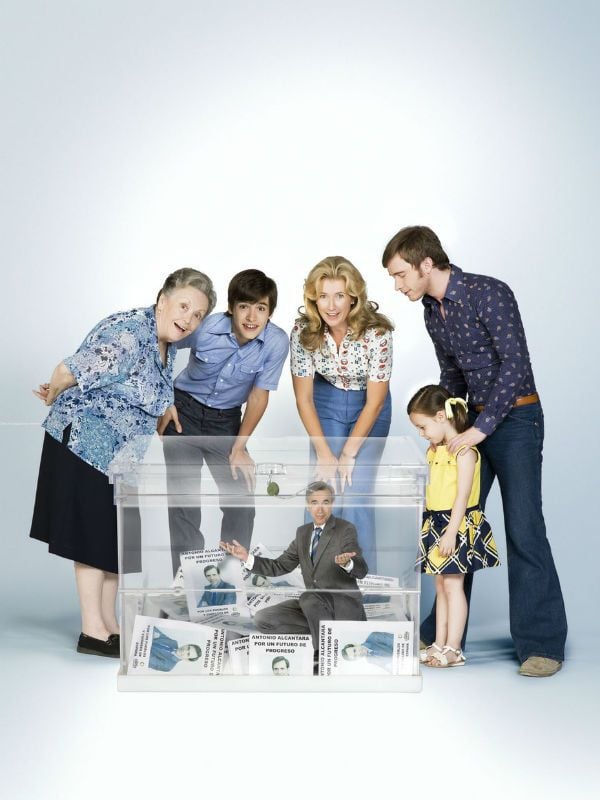 Commonly known by its original title 'Cuéntame' – changed for copyright reasons-, 'Cuéntame how it happened' is a popular series of historical dyes created by Miguel Ángel Bernardeau ('The thieves go to the office', 'Disappeared') which takes us to the last years of the Franco regime to narrate the day-to-day life of a middle-class Spanish family of the time, the Alcántara.
The father of the family is Antonio (Imanol Arias, 'Dear teacher' 'El Lute', 'The bilingual lover'), a conservative and rigid type in the way of educating his children but who always shows that, in the background, is good and understanding. A moonlighting worker, he works in the mornings as a janitor at the Ministry of Agriculture and in the afternoons in a neighborhood printing house run by businessman Pablo Ramírez Sañudo (José Sancho, 'Hispania, layenda', 'Crematorio').
Mercedes (Ana Duato, 'Family doctor', 'Mediterranean'), is Antonio's wife and mother of the Alcántara family, a simple woman devoted to her husband and children. She works making custom sewing arrangements at home to help the family finances, but soon ambition makes all four walls of her home too small for her.
The rest of the family is made up of three children: Inés (Irene Visedo, 'El espinazo del diablo'), 20, Toni (Pablo Rivero), 18, and Carlos (Ricardo Gómez), 8; and their grandmother Herminia (María Galiana, 'La caja', 'Libertarias'), who lives with them at home. The last of the children, Carlitos, is the retrospective narrator of the family's experiences and the innumerable political and social changes that Spain experienced at that time.