The protagonist of 'Love is in the air' is a very funny person and delights his companions with funny moments behind the cameras.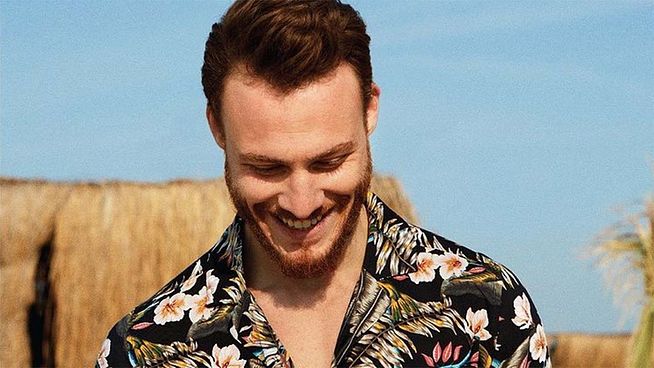 When you thought that Kerem Bürsin couldn't surprise you more, an old video of Tik Tok appears in which the protagonist of Love is in the air he appears doing the goose as we have never seen him before.
He is one of the fashionable Turkish actors, his love story on the big screen captivates the world and, on top of that, his chemistry with his film partner Hande Erçel ended up turning into romance in real life. Does it seem little to you? He raises passions wherever he goes, he will be one of the protagonists of the first Turkish series on the streaming platform Disney +, he is one of the protagonists of one of Netflix's original bets in Turkey and tHe has half the world at his feet because he uses his voice to launch all kinds of empowering messages towards women, in defense of LGBTQ + rights and in which he shows a great commitment to the environment.
In addition, Bürsin is a great athlete who is committed to a healthy life and takes advantage of all the time he has to dedicate himself to various sports, which may well be running or boxing or other less common such as lifting giant wheels.
Kerem Bürsin to appear in the first Turkish Disney + series
Although at times he is serious in front of the cameras, Bürsin is a kind and funny person, as shown by the way he attends to his fans on social networks, where he usually answers questions and laughs openly with the occurrences of some of them.
His funniest side we have seen again in a crazy video that had been completely buried in Tik Tok, but that is the definitive proof that the Turkish actor is also pure fun on the set, at work with his colleagues.
The video of the publication on these lines is more than six months old and coincides with the snowstorm with which 2021 started, but it is worth seeing Bürsin singing and dancing happily under the first snowflakes.
Then Love is in the air It was a phenomenon still under construction, but it was about to become the bombshell it is today, especially in Spain, where it is the Turkish Mediaset bombshell par excellence.