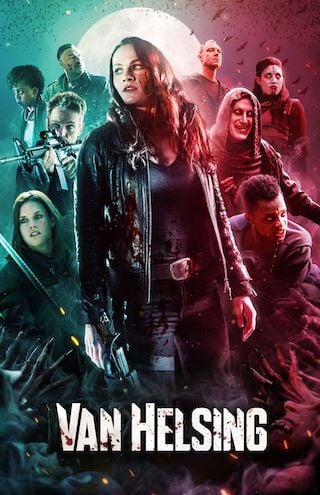 Vanessa Helsing is the last hope for the survival of humanity when she unexpectedly awakens in a future totally ruled by vampires and discovers that she has a unique blood composition that makes her immune to the bite of these creatures of the night and that has endowed her with the ability to turn herself into a vampire.
With this power in her hands, and as part of a mythical lineage of monster hunters, Vanessa becomes the main target of vampires while trying to save humanity, at least what is left of it.
Van Helsing is a fantasy adventure series created by Neil LaBute and developed for Syfy, which reinterprets the stories of the classic character who first appeared in the pages of Bram Stoker's gothic novel Dracula in 1897. The series features a cast headed by Kelly Overton in the title role, complete with names like Jonathan Scarfe, Christopher Heyerdahl, Paul Johansson, David Cubitt, Tim Guinee, Avery Conrad, among others.