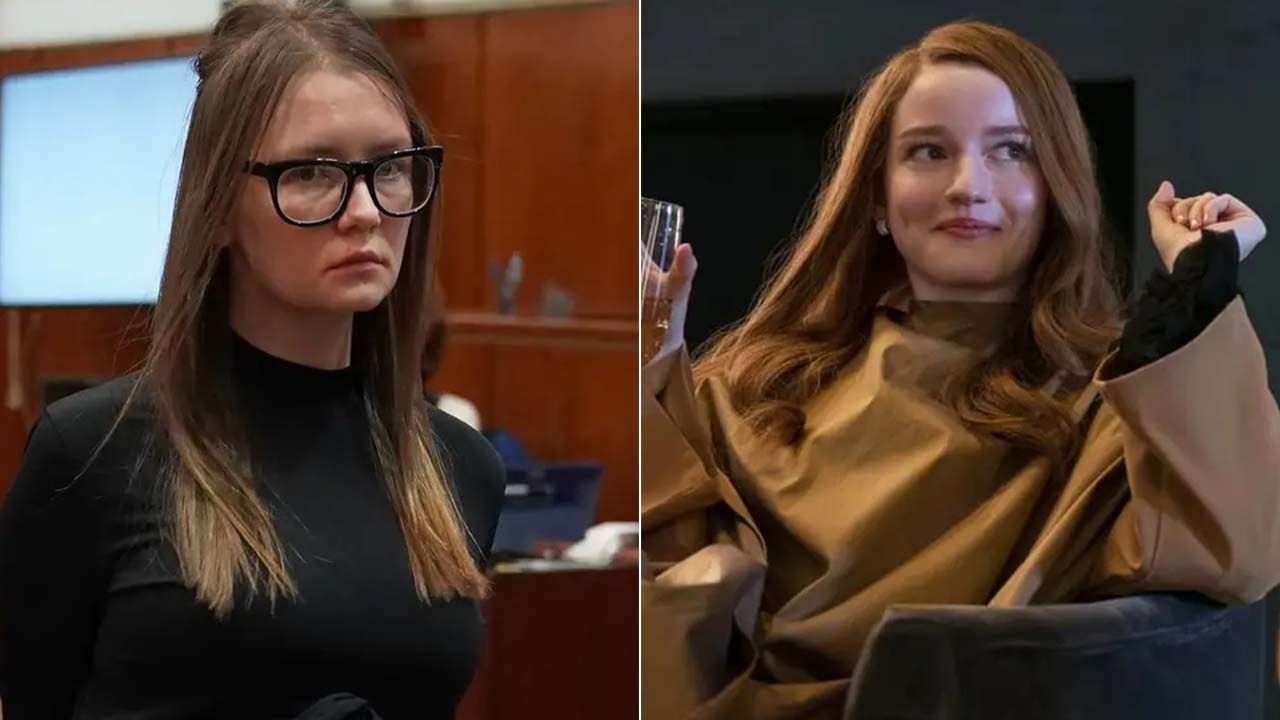 Shonda Rhimes' series for Netflix is ​​the true story of a young woman who, at just 26 years old and penniless, moved between the 'jet set', living in luxury hotels, traveling on private planes and eating with champagne.
The story chosen by prolific producer Shonda Rhimes (Grey's Anatomy Scandal) as the common thread of his new series for Netflix is ​​one of those that give meaning to the much-heard phrase -and more so now that true crime is going through its best moment- that sometimes reality is capable of far surpassing any fiction. And it is that, Incredible as it may seem, the story that sustains Who is Anna? it is as real as Anna herself. In the series, played by Julia Garner. In real life, Anna Sorokin, a young Russian woman of humble origins who just five years ago made thousands of headlines around the world after having managed to deceive and scam New York high society for years.
According to Sorokin's lawyer, who for years carried out her illegal activities under the name of Anna Delvey, the young woman had only exploited the keys to success in Western society. Justice, however, found her guilty of a whole list of crimes and the sentenced from four to twelve years in prison for having generated debts of more than 200,000 dollars.
Now awaiting deportation to Germany, Anna is the central axis of the new series on the streaming platform, which premieres a season of 9 episodes next Friday, February 11 for whose rights he has paid a remarkable amount of money.
Let's learn the incredible true story of Anna Delvey, a girl who, at just 26 years old, had spent five years posing as a rich German heiress among the American 'jet-set'living in luxury hotels, traveling on private planes, being dressed by the best designers and accompanying your meals with champagne.
The origins of Anna Sorokin
She became known among the New York 'socialites' as Anna Delvey, but her real name is Anna Sorokin and she was born in Russiaspecifically in the Moscow dormitory town of Domodedovo, in January 1991. Of humble origins, Anna's father was a truck driver, while her mother had run a small grocery store before becoming a housewife.
When she was 16 years old, in 2007, Anna's family moved to Germany. She learned German there and it is said that she was a fairly quiet student. After graduating from high school, Ella Anna studied for a while in London, but then she returned to Germany and started working as an intern for a public relations firm before moving again. This time to Paris, to work with a scholarship in the French fashion magazine Purple. And there Anna Delvey would be born.
Her work at the well-known magazine allowed her to make her first foray into New York in 2013, credited by the publication for that year's New York Fashion Week. Dazzled by the visit and mesmerized by the world she saw around her, she decided to stay. At first, by the hand of the New York branch of its own magazine.
Luxury travel, private jets and expensive clothes Delvey didn't pay for in years
Under her new identity of Anna Delvey and hand in hand with her project to found a private art club under the name Anna Delvey Foundation that never worked very well for her, the young woman began to make her way in the circles of high society. She told people that she was a German heiress with a multimillion-dollar trust fund, that her father was a tycoon, and through lies, she further and further expanded her list of high-level acquaintances, with whom she He attended private parties and trips that allowed him to further expand his circle and make his big lie even more credible.
While doing it, Anna lived in luxury, traveling in private planes, spending money on expensive clothes, and offering large tips. How did you pay for it? The answer is surprising, since the reality is that he did not do it, but he borrowed it and did not pay it back, provided false card numbers and defrauded banks to obtain loans and collect drafts.
The 8 best series that we will see in February 2022
Y hand in hand with all these incredible movements that provided him with a wealth that he did not really have, came the suspicions. One of his most famous victims was Rachel Deloache Williams, a former photo editor for the magazine Vanity Fair, whom Delvey invited on a trip to Morocco. With the promise that she would return the money, Williams ended up taking care of the $62,000 that the trip cost, but her friend would disappear from the map. By the time the complaint was underway, there were already several hotels claiming unpaid bills from Delvey, who hit rock bottom in 2017 and she was arrested for six counts of theft.
What happened to Anna Delvey?
By the time of Delvey's trial, the young swindler's incredible story had made thousands of headlines and was known around the world. It was a popular jury who would find her guilty of various crimes of robbery and fraud. She served the first few years of her sentence, but she would be released for good behavior in 2021. Now, Delvey faces deportation to Germany for overstaying her visa.
"The point is that I don't feel it," Sorokin would admit in an interview with New York Times from prison shortly after being sentenced. "I'd be lying to you, to everyone else, and to myself if I said I'm sorry."
After selling the rights to his story to Netflix and Shondaland, the profits from Who is Anna? they would be used first to pay off their victims. Likewise, Rachel Williams has written a book detailing her experiences with Sorokin that will be adapted into a miniseries by HBO Max. One more proof that we are facing a fascinating story.
Who is Anna? It will be released in full on Netflix next Friday, February 11.
If you want to be up to date and receive the premieres in your email, sign up for our Newsletter